Product Details

Environmental Impact –Operations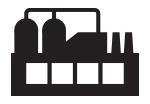 Significant reductions in energy usage continue to reduce the carbon footprint of our manufacturing and distribution facilities. More than a 63% reduction in electricity continues following the replacement of fluorescent with LED lights at all locations and the rebuilding of capacitation banks to improve the power factor from the mid-80s to 93% or above. Oil-free compressors with energy-efficient technology replaced older equipment, thus reducing the consumption of fossil fuel products and also reducing energy consumption, which further reduces carbon footprint. Installation of sonic air listening devices enables the facility to locate and repair air leaks, also reducing energy consumption. These changes reduced our electrical profile and our costs from a "Large" to "General Time of Use" customer of Entergy. Our environmental footprint was further reduced by the elimination of 150 truckloads of purchased cores for our cling film. These film cores are now made internally by our plant with 100% recycled paperboard.
Nature's Best
Watch for the "Nature's Best" trademark on products that include post-consumer recycled RPET for cold foods and for packages with natural mineral additives reducing the use of PP resin by 40% for use with hot or cold foods.
Click here for a brochure highlighting these items.
Reuse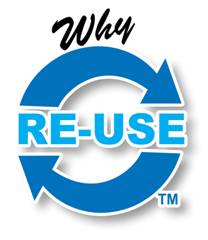 According to the EPA, REUSE and REDUCE are the reduce reuse recycle pyramid most preferred methods of waste management.
Click Here For More Information on Reusability.