Welcome NRA Show Attendees

Anchor Packaging is the manufacturer of the only packages that keep fried food hot & crispy for 30-minute delivery and takeout – Crisp Food Technologies® Containers. Available in a variety of sizes, shapes, and options. The perfect fit for the Delivery, takeout, and curbside pickup demand across all foodservice channels. Currently in use at over 21,000 locations and growing.
Crisp Food Technologies® Keeps Food Hot & Crispy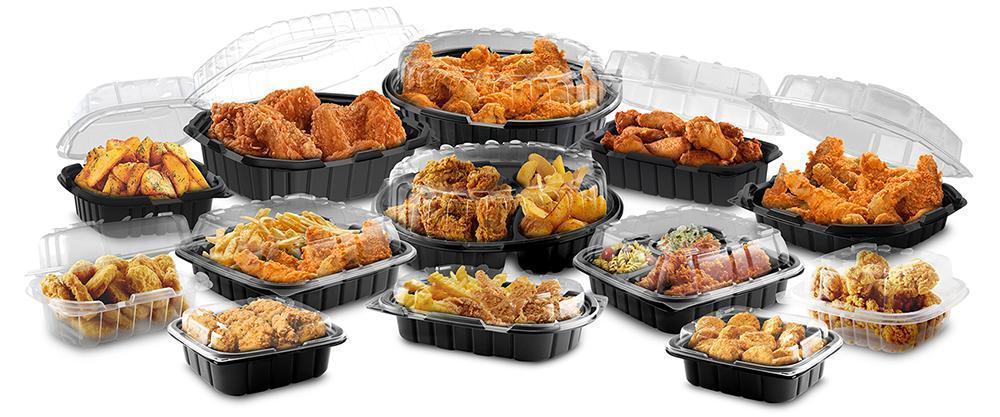 Unique, patented, convection cross-flow design relieves moisture and condensation while maintaining food temperature. Through-the-closure ventilation and raised airflow channels in the bottom of the container, combine with venting in the lid to ensure fried foods remain crisp.
Available in a Wide Range of Shapes & Sizes to Fit Your Menu
Crisp Food Technologies® are available in hinged and two-piece squares, rectangles, and ovals from single serving to full meal size containers. SEE THE ENTIRE LINE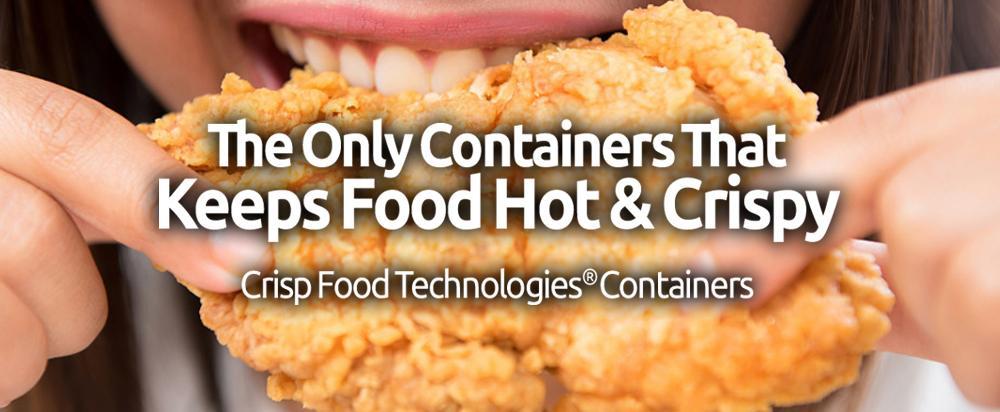 In Use at Over 21,000 Locations and Growing!
---

CULINARY SERIES containers deliver the "dining out" experience your customers expect at home or on-the-go. The Culinary Series line offers a range of shapes, sizes, one-piece hinged, and two-piece separate bases, and lids that fit your needs and menu requirements. All products are made with polypropylene to withstand temperatures to 230℉ with heat lamps, hot displays, and microwaves. SEE THE ENTIRE LINE
---
INCREDI-BOWLS® BASES AND LIDS. Round polypropylene bowls in 18 sizes from 5 ounces to 48 ounces. Excellent for soup, stew, chili, pasta, stir-fry, and much more. These versatile, high-performing solutions can be used for main courses, side dishes, sauces, and desserts. Multiple containers share single lid sizes making purchasing more efficient. Inside fitting polypropylene lids create a leak-resistant seal that eliminates messy spills. SEE THE ENTIRE LINE
---

SAFE PINCH tamper-evident hinged containers provide significant benefits for retailers in a unique, consumer-preferred design. Intuitive One-Step pinch to open design with no loose pieces from tear strips as with other brands. Once opened, visible separation of hinge signals tampering and the hinge becomes two sure-grip easy-opening tabs. Large whttps://www.anchorpackaging.com/product-category/brands/tamper-evident/indows and minimal ribbing keep food visible while the secure, stackable design creates an eye-catching display. SEE THE ENTIRE LINE
---

GOURMET CLASSICS AND CRYSTAL CLASSICS offer outstanding clarity for all fresh and refrigerated foods. Both are made with FDA approved post-consumer recycled PETE content and remain recyclable curbside making them a sustainable solution as well. Innovative features include Clear Guard™ cold-temp anti-fog. tear-away lids. The 2-piece Crystal Classics offer a variety of round and square bases and lids options for a perfect fit. SEE THE ENTIRE LINE
---