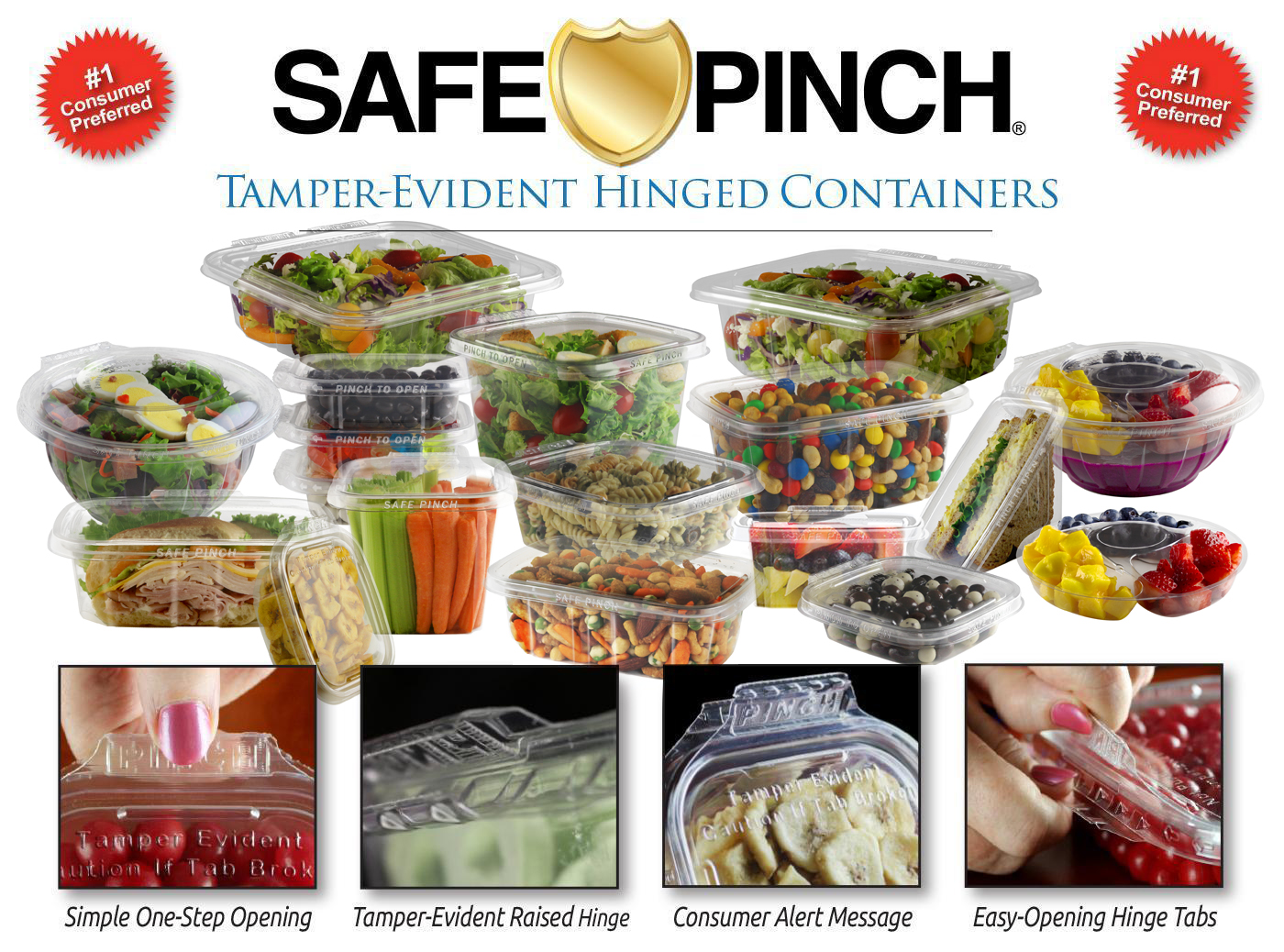 Safe Pinch® Tamper-Evident Hinged Containers Provide Significant Benefits for Retailers in a Unique, Consumer-Preferred Design.
The crystal clear hinged packages are perfect for displaying a wide assortment of fresh foods. Large windows with minimal ribbing keep food visible in both refrigerated and ambient temperatures while the secure, stackable design creates an eye-catching display. A unique venting system, designed into the base at the hinge, allows food to respirate, and the leak-resistant lid is easy to close in both manual and automated applications.
The patented, tamper-evident tab creates a wide separation when opened – providing a quick alert to both store personnel and consumers. For the consumer the design is easy to open and there is no tear-strip waste. For store personnel it is easy to see at a distance that an opened package needs to be addressed: protecting both food safety and retail operations.
Safe Pinch containers are available in a range of shapes and sizes including a sandwich wedge, rectangles from 8 oz. to 64 oz., squares from 6 oz. to 32 oz. and round bowls with flat or dome lids in 24 and 32 oz. All are produced using FDA-approved post-consumer recycled PETE, are reusable and recyclable curbside in most communities.
Please watch the videos below to see how Safe Pinch® containers can make offering a tamper-evident solution easy for both you and your customers.
Click Here for Details on the Full Line and to Order Samples
Consumers Handling Packages